A Paper Bag Making Machine RHY-330 was successfully installed in the capital city of Quito, Ecuador.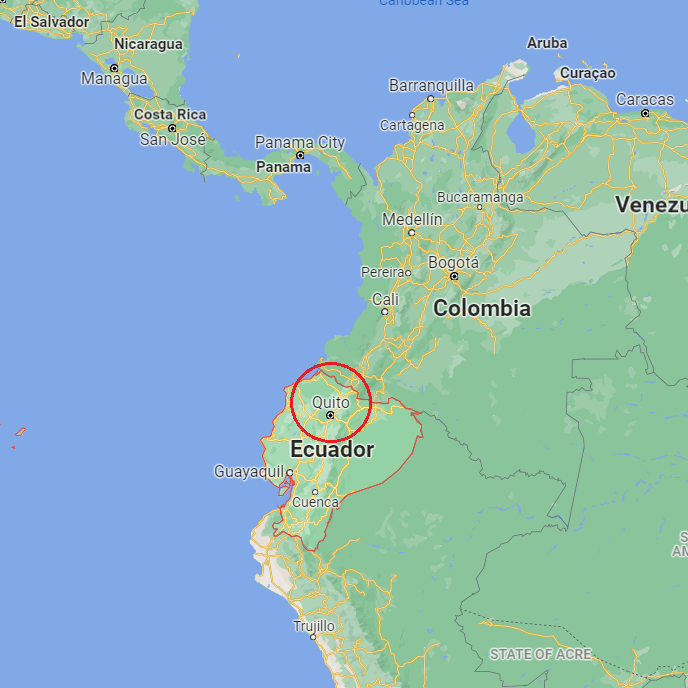 Before a machine is shipped, our team tests it to ensure it's working properly - a guideline Royo Machinery always follows. After a successful test, the machine can make its way to its new home. During the installation, measures are taken to supervise the process to ensure our client's satisfaction. Even with big and heavy machines, the installation usually goes smoothly, as we use personnel with the necessary experience and knowledge. After a successful installation, the team will have also properly documented the process with videos and photos - available to watch on our YouTube Channel.
This Paper Bag Making Machine Royo Machinery RHY-330 makes paper bags in one pass from printed or blank paper rolls. It performs edge folding, tube forming, cutting, gluing, bottom folding, bottom gluing, and finishing. The machine is easy to operate, has low power consumption, and is high efficiency. With this machine, our client will be able to produce and provide customers with high-quality V-bottom craft paper bags to securely package and easily transport products. The machine is also capable of producing paper bags with a plastic (cellophane) window, commonly used to store bread. It is an ideal machine for producing paper bags for baked goods and fast food bags.
The paper bag is the perfect eco-friendly option for a plastic bag, serving as a convenient and practical way of storage. Paper bags are both recyclable and biodegradable. They are among the easiest items to recycle and their material can always be repurposed. Below you will find a photo of a V-bottom paper bag, common in bakeries and supermarkets, as they are suitable for transporting food products. If you want to read about flat bottom paper bags, visit our blog about the RSBR-330 Paper Bag Making Machine.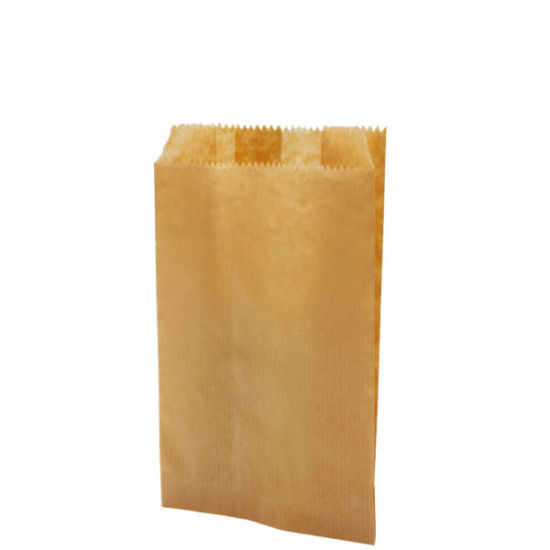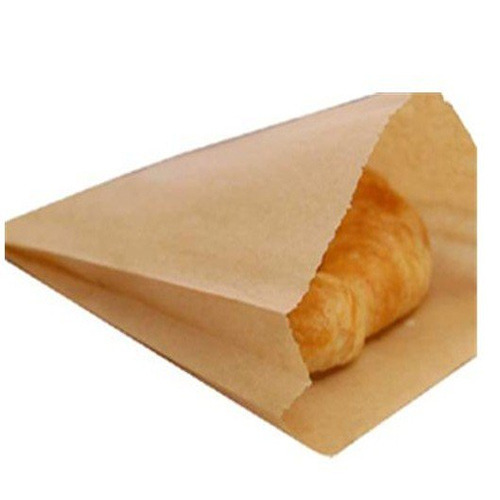 With this automatic Paper Bag Making Machine RHY-330, our client in Ecuador will be able to create paper bags faster and complete each step of the production process with greater efficiency. Our team does not doubt that the client will be more than satisfied with their new acquisition. Royo Machinery looks forward to continuing to assist with their equipment needs in the future.
Paper Bag Making Machine Royo Machinery RHY-330 - Features: Weight: 5500 Kg, Total Power: 16Kw, Speed: 150-500 pcs/min, Side folding: 0-100 mm, Precision: +-0.2mm, Plastic Film: Up to 400 mm, Paper Bag Width: 80-330 mm, Paper thickness: 30-100 gsm, Paper Bag Length: 120-720 mm, Max. Paper Roll Width: 900mm, Dimensions: 8500 x 1800 x 1900 mm, Max. Paper Roll Diameter: 1200mm, In-line Flexo Printing: Optional, V bottom bag making machine.